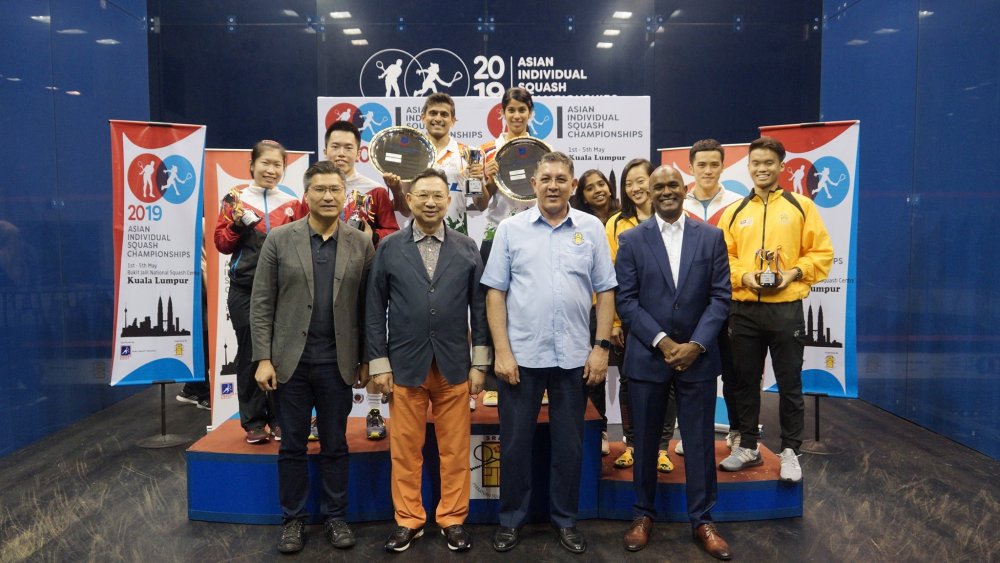 The 20th Asian Individual Championships were concluded with great excitement yesterday in Kuala Lumpur, Malaysia. World No. 15 Joshna Chinappa of India successfully defended the Asian Individual Championship Women's Title after her 3-1 win over the 2018 Asian Games Gold Medallist Annie Au of Hong Kong. Saurav Ghosal, the world No. 10 Indian player also created history when he became the first Indian to win the Asian Men's Championship title after he beat Leo Au of Hong Kong in 3 straight games in the Final.
"Congratulations to Saurav and Joshna, our new Asian Champions, as well as The Squash Rackets Federation of India, who won the double happiness. I would also like to take this opportunity to show my sincere gratitude to Squash Racquets Association of Malaysia, Dr. Patrick Gurubatham, Chairman of the Organising Committee, his organising team and all the officials, who made such an incredible and wonderful event," said our President, Mr. David Mui, MH JP.
For details of the match reports of the 20th Asian Squash Championships and the draws, please click onto the official website.